In 1958, real estate developer T. Jack Foster Sr. and his sons embarked on an ambitious project to build a planned community on land reclaimed from the San Francisco Bay. Today, the City of Foster City is home to nearly 30,000 residents and is one of the most successful planned communities in the United States.

Foster City is unique in that its is a "living history," dating back to a time that is sill etched in many peoples' minds. It is the mission of the Foster City Historical Society to preserve and transmit this unique history to all city residents, past, present and future.

Our meetings are held on the first Thursday of each month at 7:00 p.m. at the William Walker Recreation Center

Foster City Historical Society P.O. Box 4592 Foster City, California 94404

This site is maintained by the members of the
Foster City Historical Society.
All text and photographs on this site (c) 2003, 2004, 2005 by the Foster City Historical Society unless otherwise noted. The Foster City Historical Society is a not-for-profit organization under section 501 (c) 3 of the Internal Revenue Service Code. Website designed by Catherine Miskow and hosted by Homestead.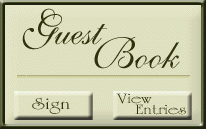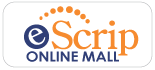 The Foster City

Historical Society

Preserving the past, looking to the future.

Support us by shopping the e-scrip online mall. Click to visit thousands of online merchants who support us, No cards to carry. No clubs to join.

It is the mission of the Foster City Historical Society to:

Educate the public about the history of Foster City through periodic historical displays and traveling lectures.

To foster civic pride through the promotion of the city and its heritage

To preserve and transmit the city's unique heritage as a young community, many of whose pioneer residents are still living.

To represent the city of Foster City at various city, county and state functions.

To transmit the city's history to newcomers.